mmWave ATE - Microwave Journal Article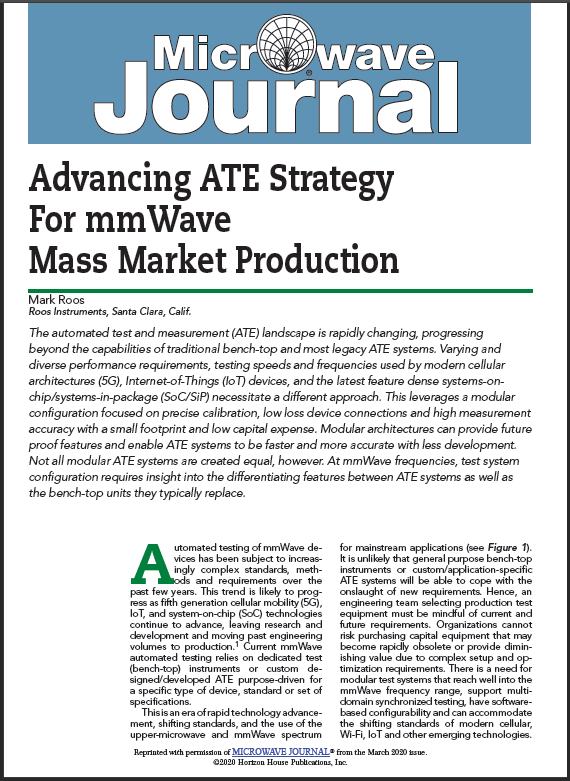 The automated test and measurement landscape is rapidly changing, progressing beyond the capabilities of traditional bench-top and most legacy ATE systems. Varying and diverse performance requirements, testing speeds and frequencies used by modern cellular architectures (5G), Internet-of-Things (IoT) devices, and the latest feature dense systems-on-chip/systems-in-package (SoC/SiP) necessitate a different approach.
Mark Roos
Roos Instruments, CEO
Visit MicrowaveJournal.com
(free registration needed)
Visit the online edition* of Microwave Journal March 2020 (page 58)

---
From Bench to Cassini
Cassini leverages a modular configuration focused on precise calibration, low loss device connections and high measurement accuracy with a small footprint and low capital expense. Cassini's Modular architecture can provide future proof features and enable ATE systems to be faster and more accurate with less development. Even at mmWave frequencies, Cassini matches the performance of the bench-top units they typically replace.
Learn more about Cassini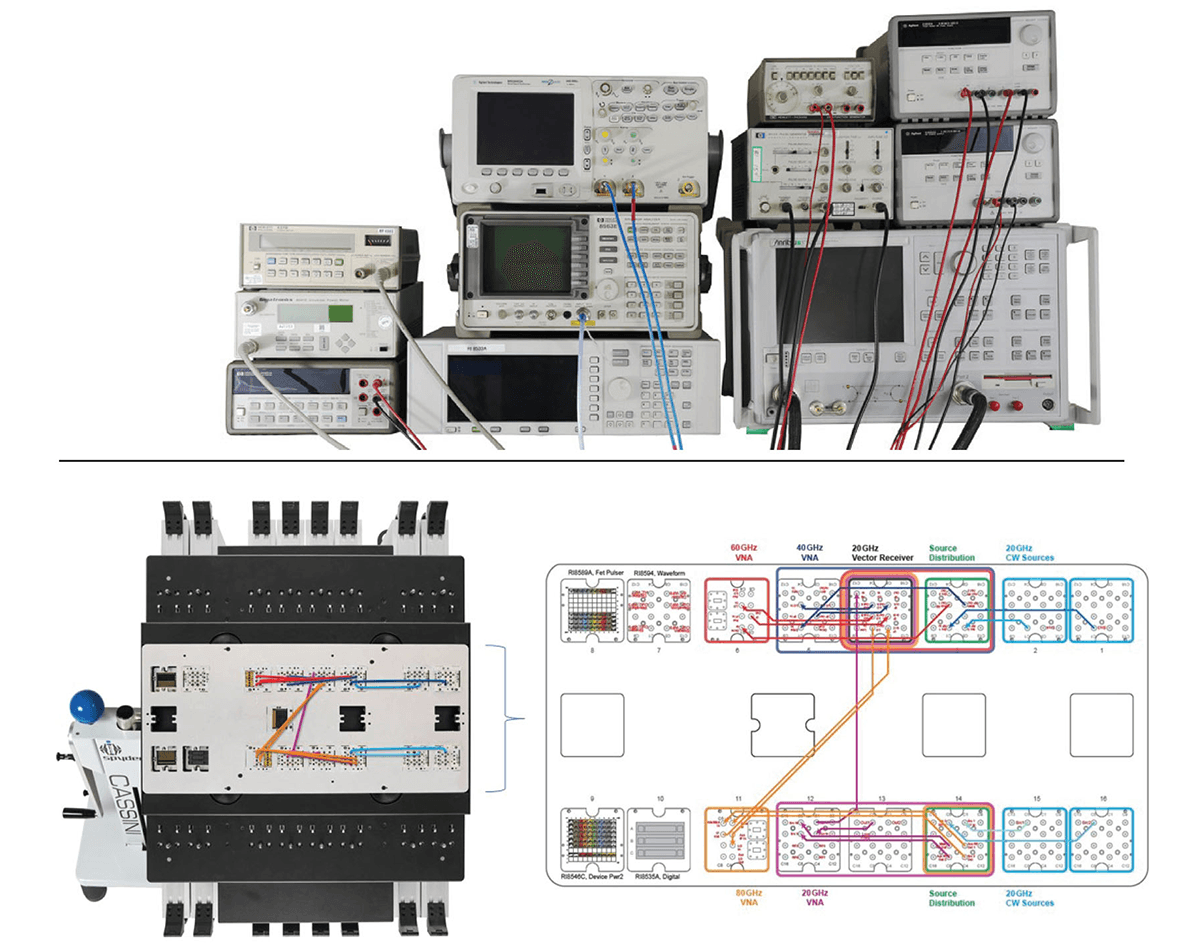 ---
Start by sending us your device's test list today. Email Sales