Cassini isn't just modular instruments, it's a modular architecture and there's a difference. Test Instrument Modules (TIMs) provide the building blocks for a configurable microwave system with resource ports designed to integrate seamlessly, creating a flexible instrument architecture. This gives Cassini drop in measurement capability and frequency extension as well as instant multi-site expansion with all the DC, mixed signal, and communication pins that an IC might need.
Download All TIM Briefs (.zip) »
---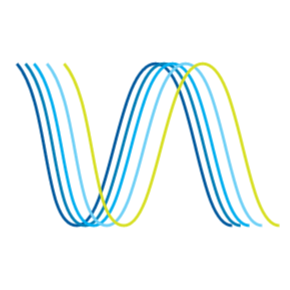 Sources
Precision microwave signal delivery. Continuous wave signals from 100MHz to 20GHz. Modulated sources from 10kHz to 6GHz carrier with 20MHz baseband.
Learn More »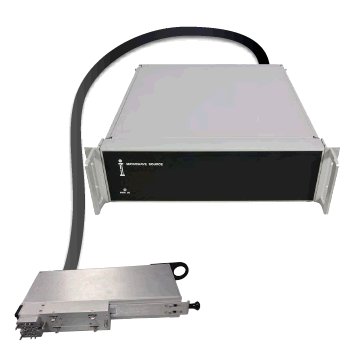 RI7725
100kHz to 20GHz
Sinewave Source
Low Phase Noise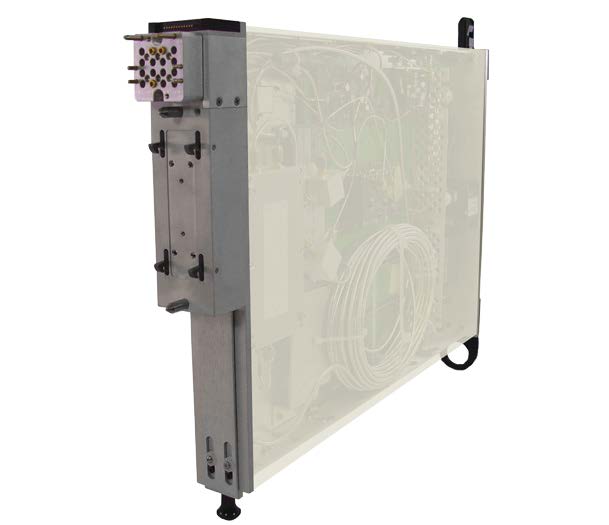 RI8508
100kHz to 6GHz
2 RF Outputs
Modulated Output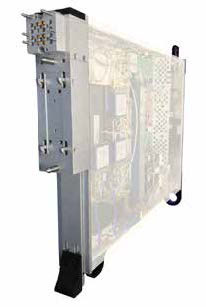 RI8595
Power Amplification to 20 Watts
700kHz to 6GHz
P1dB exceeds 10 Watts
Power Accuracy ±1 dB
---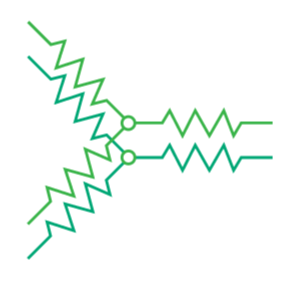 Signal Combination
These instruments extend the capability of microwave sources by providing signal routing and signal conditioning features. Two input sources can be routed out of 4 different outputs for increased port efficiency. Built-in step attenuators and amplifications extends the dynamic range of traditional sources providing 150dB of adjustable dynamic range. Precision microwave combiners enable two-tone signal delivery for high performance intermodulation and linearity test setups.
Learn More »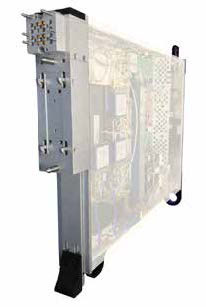 RI8577
100kHz to 20GHz
2-Tone Signal Routing
2 Step Attenuators
2 Low Noise Amplifiers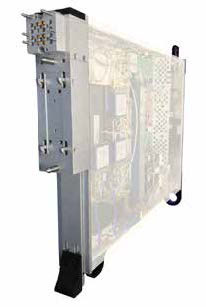 RI8605
100kHz to 20GHz
2 RF Input Ports
8 RF Outut Ports
2 Low Noise Amplifiers
---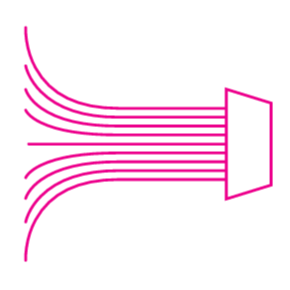 Receiver
The hub for all measurements on Cassini, the synchrodoyne vector receiver provides two direct measure ports for 100MHz to 20GHz signals and a dedicated low frequency port for signals from 100kHz to 2GHz. The local oscillator can be shared with up to three different frequency converting testsets along with their corresponding downconverted IF signals to provide cross-instrument, phase-coherent measurements. Learn More »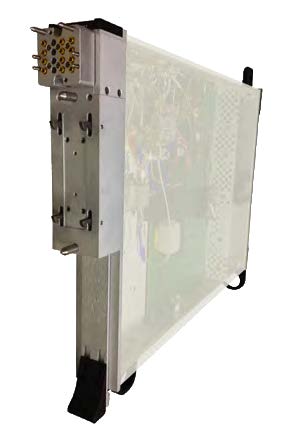 RI8587
100kHz to 20GHz
2 RF Inputs
3 Baseband Inputs
Continuous & Pulsed with DSP
Reference LO Routing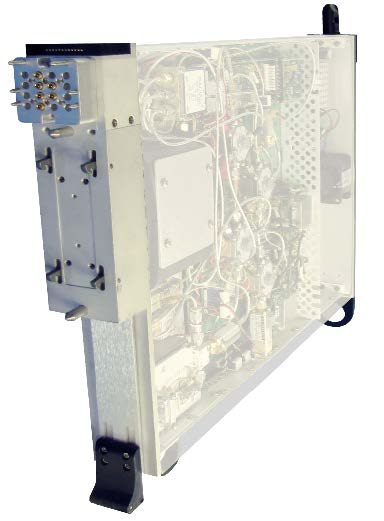 RI8567
100kHz to 12GHz
2 Vector Tx/Rx Ports
Internal LO and IF Out
Continuous & Pulsed with DSP
Noise Figure up to 12 GHz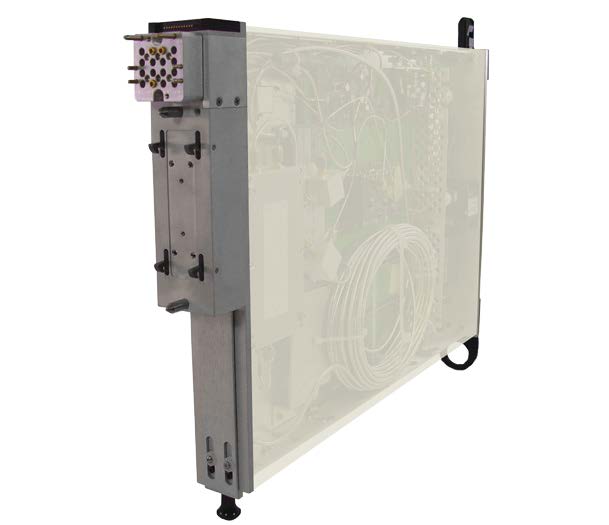 RI8575
Phase Noise up to 16GHz
50 kHz to 2 MHz Offset
FM Sideband Measure
Parametric Supply/Measure
16-bit Frequency Counter
---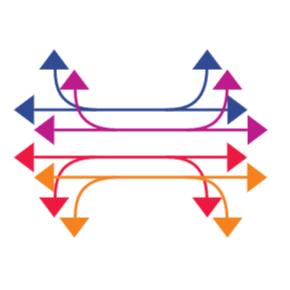 Test Sets
Cassini Test Sets integrate with the RF System Core to extend source and vector receiver test ports. These specialized front-ends provide path switching, signal conditioning, source combining, and frequency conversion for single insertion intermodulation, linearity, VNA, spectrum analysis, noise figure and power meter test.
---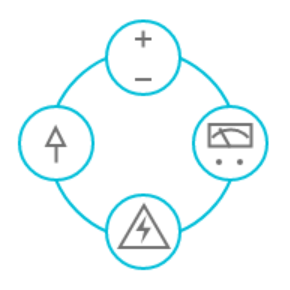 DC
These multi-instrument units provide direct current and voltage supplies, high-power pulse generation and capture, and parametric measurement capability.
RI8546
2 x 3A High Power Supplies
8 x 200 mA Supplies
16 Static Digital with Parametric Measure
8 Precision Voltage Measure Inputs
Protocol-Aware Pin Logic
RI8589
DC Parametric Measure & High Power Supply
High Power Polarity Switching
10μs Burst, 1kW High Power Pulse
I8 Control Pins for External Relays
Continuous & Pulsed with DSP
Noise Figure up to 12 GHz
---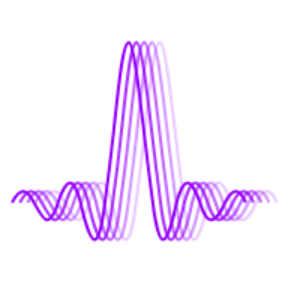 Digital & Mixed Signal
These instruments provide dedicated Analog and Digital I/O resources.
Digital: Protocol-Aware communication, pattern generation, SCAN, logic analysis, contiuity testing
Analog: arbitrary baseband waveform generation, ultra low noise clock, high-speed digitizers