To our Customers and Partners,
The coronavirus outbreak is a human tragedy, affecting nearly everyone we interact with on a daily basis. Our office will remain open and will continue to provide excellent service and support for the duration of the COVID-19 pandemic. Our continuity of business capabilities and unique factory environment create safe work conditions honoring social distancing requirements while encouraging proper hygiene that enable us to continue research and development, software service and hardware support.
We are closely monitoring updates from our local health organization, the World Health Organization (WHO), and the Centers for Disease Control and Prevention (CDC) to help protect our staff. Our offices remain open and our employees are restricted from non-essential travel. We have extended our flexible work from home policies to help reduce the possibility of transmission at our factory. RI employees are taking all possible measures to safeguard themselves. We have comprehensive continuity and emergency readiness plans. Our incident response team is monitoring the situation and remains in constant contact with our teams, including field service representatives and our supply chain partners. For example, we have regular reviews to ensure we are aware of any potential delays or disruptions that could impact our customers.
In addition, to ensure RI can operate as usual, should many of our employees need to work at home for an extended time, we are training our customer support team to successfully perform work from home with no loss of effectiveness. We are prepared to serve our customers at full capability, regardless of where the work is taking place. Should global conditions worsen, we are confident we can quickly respond to changing market dynamics, minimizing impacts to our business and disruptions to our customers and partners.
We sympathize with everyone who has been affected by this virus and are immensely thankful for those working to combat it. We encourage everyone to follow local guidelines to protect themselves and their communities. We are fully prepared to navigate through these circumstances with your confidence in us at the forefront of our thoughts and actions. Thank you for your trust in Roos Instruments.
Best,
Mark D. Roos
CEO, Roos Instruments, Inc.
Please contact [email protected] for updates.
Social Distancing Protocol
Download Protocol (updated 2020-Nov-17)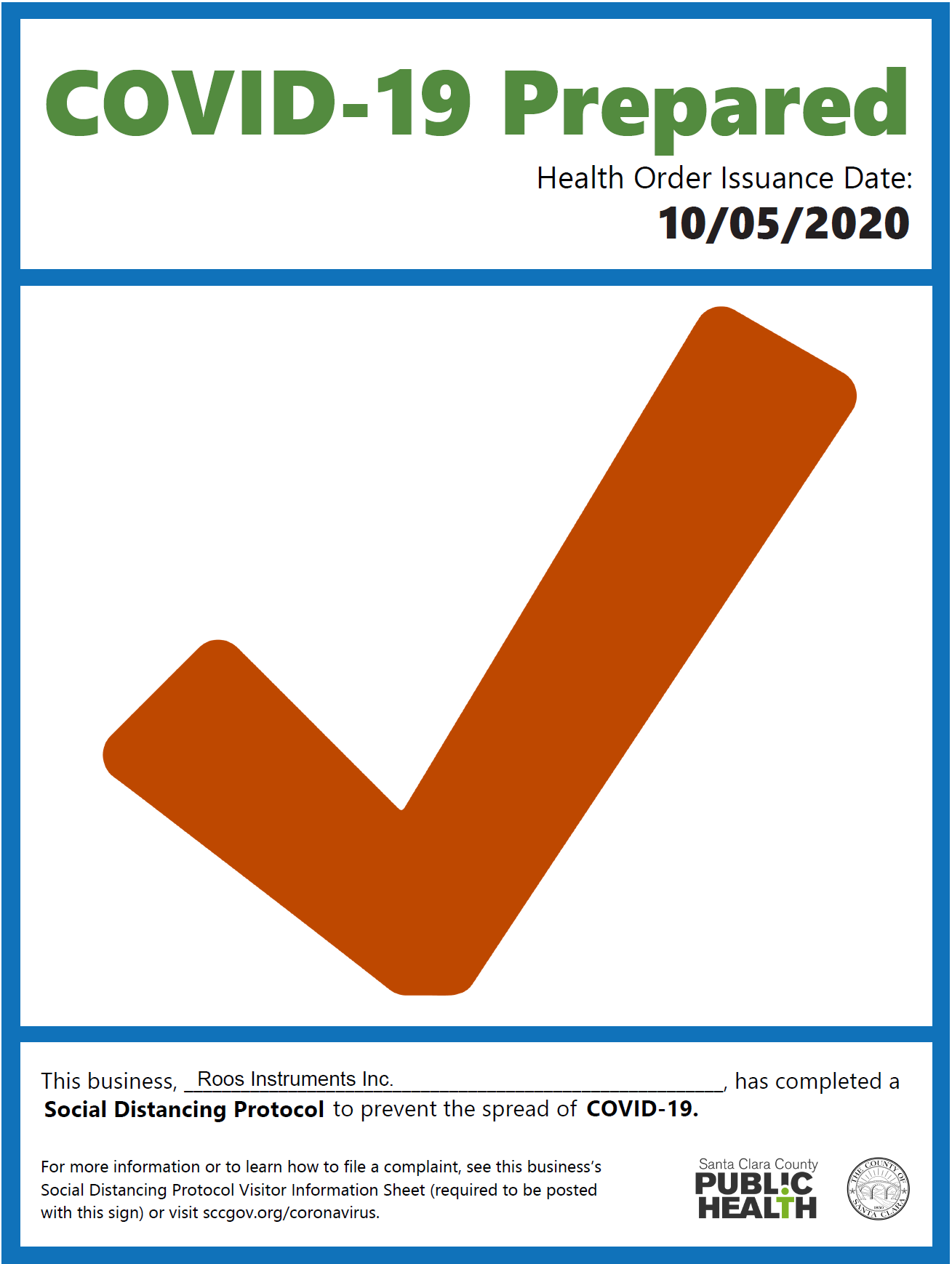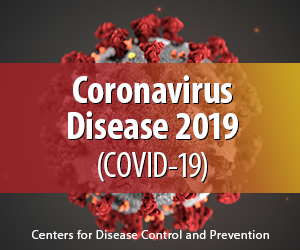 Essential Business Statement
Roos Instruments is operating as an Essential Business because it supports essenntial telecommunication and military/space industries.
Current Santa Clara County Public Health Orders:
Requirements for All Essential Businesses:

...
Essential businesses that continue to operate facilities in the County must create, post, and implement a Social Distancing Protocol for each facility frequented by employees or the public, using the template attached to the Order. Essential businesses must also provide a copy of their Social Distancing Protocol to all employees and must provide evidence of its implementation to any authority enforcing the Order on demand.
Essential businesses must maximize the number of employees who can work from home. Only those employees who cannot perform their job duties from home may work outside their homes.
Businesses with both essential and non-essential components must scale down operations to only the essential components. However, retail outlets that sell a significant proportion of essential goods like food, hygiene, and consumer household products may keep open to the public (and stock) the portions of their retail storefronts dedicated to non-essential products.
Essential businesses must follow industry-specific guidance issued by the Health Officer related to COVID-19.
...



List of Essential Businesses:

...
Businesses that supply products needed by other essential businesses may continue operating to supply those essential businesses. But they are prohibited from providing curbside pickup or onsite sales to members of the general public.
...